Tue Feb 22, 2011 7:18PM presstv
The Obama administration had ordered the U.S. news organizations not to reveal the real status of Raymond Davis -- the U.S. agent detained in Pakistan on double murder charges -- as a "CIA contractor" and instead to introduce him as a "diplomat."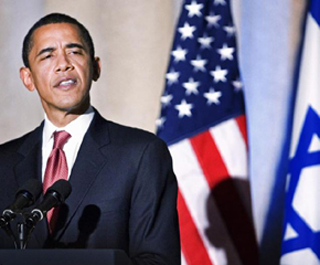 "The New York Times has admitted that they knew this and withheld the information at the request of the Obama administration from some time maybe as far back as Davis's arrest," David Lindorff, author and

investigative journalist from Philadelphia, said in an exclusive interview with Press TV's U.S. Desk on Tuesday.
"It is really outrageous that these major U.S. news organizations starting with the New York Times not only withheld the information from the Americans but also allowed the president of the United States and the secretary of state, worst of all the president, to publicly state that this guy was a diplomat and worked at the Islamabad embassy, both of which were totally lies," Lindorff said.
He criticized the U.S. news organizations for broadcasting "those lies" and in effect "totally crossing the line from being news organizations to being propaganda organs."
"Now Obama's credibility is completely shot, the secretary of state's credibility is completely shot, and nobody anywhere in the world would believe anything they say about U.S. activities within countries and its adherence to diplomatic protocol and standards," the investigative journalist concluded.
Lindorff's comment came after Washington finally admitted that Davis is indeed a CIA employee.
Raymond Davis has been the subject of widespread speculation since he opened fire with a semi-automatic Glock pistol on two Pakistani men on streets of Lahore on January 27.
Pakistani prosecutors accuse Davis of excessive force, saying he fired 10 shots and got out of his car to shoot one man twice in the back as he fled. The man's body was found 30 feet from his motorbike. "It went way beyond what we define as self-defense. It was not commensurate with the threat," a senior police official involved in the case told the Guardian.
A third man was crushed to death by an American vehicle as it rushed to Davis's aid. Pakistani officials believe its occupants were CIA because they came from the house where Davis lived and were armed. Guardian
The U.S. embassy and the State Department have accused Pakistan of breaching international conventions by remanding in custody an official with diplomatic status.
Pakistani police, say that their findings refute the claims of self defense, and that Davis' shootings amounted to "cold-blooded murder." Antiwar
Former Pakistani Foreign Minister Shah Mahmood Qureshi has said that the U.S. Secretary of State, Hillary Clinton, had pressurized him to sign a summary giving diplomatic immunity to American official Raymond Davis who is accused of a double-murder, but he refused to oblige. Sify
Earlier, the U.S. had threatened to oust the Pakistani ambassador and close down U.S. consulates in Pakistan if Islamabad did not immediately free Davis.
http://www.presstv.ir/usdetail/166562.html