Casey Anthony Attorney Calls Case 'Media Assassination'
Cheney Mason Attorney Criticizes Media, Lawyers
ORLANDO, Fla. -- Casey Anthony defense attorney Cheney Mason had harsh words for the media in a news conference following his client being found not guilty of first-degree murder.
"I hope that this is a lesson to those of you that have indulged in media assassination for three years. Bias, prejudice and incompetent heads saying what would be and how to be. I'm disgusted by some of the lawyers who have done this," Mason said.
Anthony's verdict was read at 2:15 p.m. Tuesday, and the defense team held a news conference shortly after.
"I can tell you that my colleagues from coast to coast and border to border have condemned this whole process of lawyers getting on television and talking about cases that they don't know a damn thing about. They don't have the experience to back up their words or the law to do it. And now you've learned your lesson," Mason said.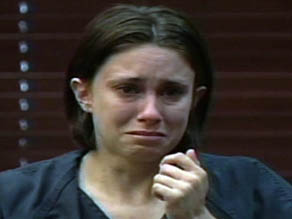 Enormous amounts of media coverage of the case in Central Florida forced the judge to select a jury from Pinellas county, just south of Tampa on Florida's gulf coast. Most Orlando news stations carried the trial live for the entire duration, with hours of commentary from reporters and legal experts.
After Mason spoke, lead defense attorney Jose Baez also addressed the media."While we're happy for Casey, there are no winners in this case. Caylee has passed on far too soon," Baez said. "My driving force for the past three years has been to make sure that there is justice for Caylee and Casey, because Casey did not murder Caylee, it's that simple. Today, our system of justice has not dishonored her memory by a false conviction."Anthony, 25, was found not guilty of first-degree murder, aggravated child abuse and aggravated manslaughter of a child. She was found guilty of four charges of providing false information to law enforcement officers. She was charged with murdering her daughter, Caylee.Caylee was 2 years old when she was reported missing in July 2008. Anthony told law enforcement her daughter had been kidnapped by a nanny, but during the trial, Baez said Caylee drowned in the Anthony family pool on June 16, 2008.Watch Local 6 News for more on this story.
The Talk's Julie Chen Breaks Down Upon Hearing Verdict In Casey Anthony Trial
The dramatic verdict in the Casey Anthony trial came down as CBS' The Talk was underway, and viewers witnesses co-host Julie Chen breaking down at word Anthony had been found not guilty of killing her daughter Caylee. Chen, who attempted to read the verdict, became clearly emotional and unable to continue, asking her co-hosts to take over. "Help me out here."
Chen fanned herself as the co-hosts of The Talkbegan to discuss the case and the not guilty verdict.
Nancy Grace: "Somewhere Out There, The Devil Is Dancing Tonight"
"The defense team is inside a bar having a champagne toast, right now," a clearly distraught Nancy Grace said on Headline News this afternoon after the Casey Anthony trial verdict was read.

"Now, you know what? I'm not a preacher and I'm not a rabbi, but there is something wrong with that 'cause Caylee is dead. And her body decomposed just fifteen houses away from where the Anthonys put their head on the pillow overnight. Everyday searching, searching for this little girl," she said.

"Now, I know it is our duty as American citizens to respect the jury system and I do, believe me I do. I've struck over one-hundred juries. But I know one thing: As the defense sits by and has their champagne toast after that not guilty verdict. Somewhere out there, the devil is dancing tonight."
http://www.realclearpolitics.com/video/2011/07/05/nancy_grace_somewhere_out_there_tonight_the_devil_is_dancing.html