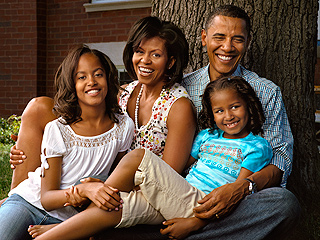 06/29/11 · 7:31 am :: posted by Monponsett - capecodtoday.com
He likes us! He really likes us!
P
resident Barack Obama and his family will spend their summer vacation on Martha's Vineyard again this summer.
He was here last summer, and he was also here in 2009, when the weather blew rather badly. he just missed a weak tropical storm. He's 1-1, weather-wise, on his Vineyard vacations. The video is from his 2009 visit.
The First Fam keep their vacation plans pretty close to the vest for security reasons, but people in the Know tell me it's cough-cough-August-cough.
Those same people tell me that he'll be in Chilmark, again enjoying the 28 acre Blue Heron Farm.
The farm overlooks Tisbury Great Pond, and has a pool and a boat house.
They also have a basketball hoop at their disposal, so I might have to go out there and smoke the President at some New York Twenty One. "Smoke" = "score more baskets," in case the Secret Service is reading this.
He's actually a better player than me, and is somewhat taller... but he'll be obliged to forsake the blatant cheating that I would utilize, and I'd use that to my advantage.
The Obamas do a little shopping, and they like ice cream shoppes as much as the rest of us do. Try to not make any sudden moves or needless gesticulations while ordering some Ba-Rocky Road near the First Family.
We'd also like to once again mention that political historians such as myself would like nothing more than one of the Obama daughters perhaps meeting and developing a Summer Crush on one of the Kennedy kids.
I'm serious.
The younger Obama daughter is an 11 on the 10 point Cuteness scale.
I'm hearing it's a 10 day vacation, in mid-late August. We'll keep you updated on all the details.
As always, the staff here at Cape Cod Today- as well as like 54% or so of our readership- would like to extend our heartiest welcomes to the Obamas as they roll into town. If you need us, you know where to find us.